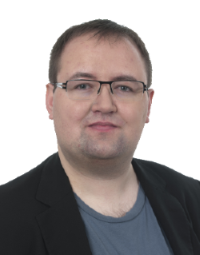 I welcome you
My name is Jesper Staun Hansen, as you can probably already tell, and I am a freelance software developer.
I am 30 years old, located in Randers, Denmark. And this website will contain everything I have worked on. That wasn't a test or made as a joke. :-)
For the past few years I've worked with web backends in php, javascript, assembly for microprocessors, desktop programming in C#, C++ 3D engine in Ogre3d (1.6, 1.7) and Unreal Engine 4 (4.9, 4.10, 4.11).
Most of this work is available for free in my github repositories.
My interests are in technology, software, innovation, friends, games and the occational exercise or helping out dig up a back garden which seems like a popular thing recently (raising ground water?). And I got to lose those University beers somehow!
My spare time has been spent on helping with projects that I use, like the time tracking project Toggl.
So please, have a look around!